 In Game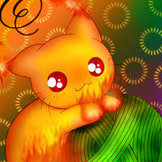 Event created by

ChathMurrpau
Today the Large buyer resets. Large buyers include:
Chance of buyer depends on what animals you have in the large pens. If you don't have any, it will always spawn Milkshake. Buyers can be "forced" by only having one type of large animal within a pen when you reset for the day.
Note that the calendar automatically converts it to your timezone.
For example, if it changes at reset on the 16th, which is 7PM on the 15th for me, the calendar will list the 15th when I look at it.